HR Proactive's Streaming WHMIS Online provides you with everything you need to facilitate video-based WHMIS training to your workers at your worksite. Our web-based portal can be accessed from anywhere with internet access allowing you to stream the video, even on your mobile device. With the final test, certificate of completion templates and scheduling sheet included, you will have your workers WHMIS Certified in no time.
WHMIS Streaming Video Features
HR Proactive Inc. offers several options
to train your workers quickly, easily
and cost-effectively.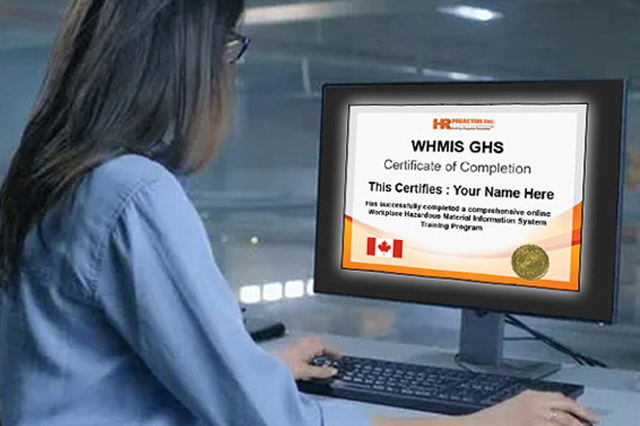 Custom Training
We will design & deliver content specific to your organization.
HR Proactive Inc. is here to assist you with your company's training needs.
Contact us today. We can help.
HR Proactive's WHMIS Online Streaming Video Training will provide you with knowledge to help you deal more safely with hazardous materials, and keep your workplace safe from the dangers posed by these materials.
This will better ensure your own safety, and the safety of others.
If you have any questions or have a custom request, please call to speak with a member of our team.
Host WHMIS Training on our LMS or Upload WHMIS SCORM program and Test to your HRIS system.